4 things you need to know before
        buying her an engagement ring
On the road of your life, you have found the one with whom you want to spend the rest of the journey. You have succeeded the hardest part of finding your twin flame, but now is the time to make that twin flame totally yours. Finding the perfect ring for her! You no longer have to move your legs and run to jewelers shops to find the best place to buy an engagement ring. You don't need to ask your friend where to buy a perfect engagement ring. You can buy the perfect wedding ring online.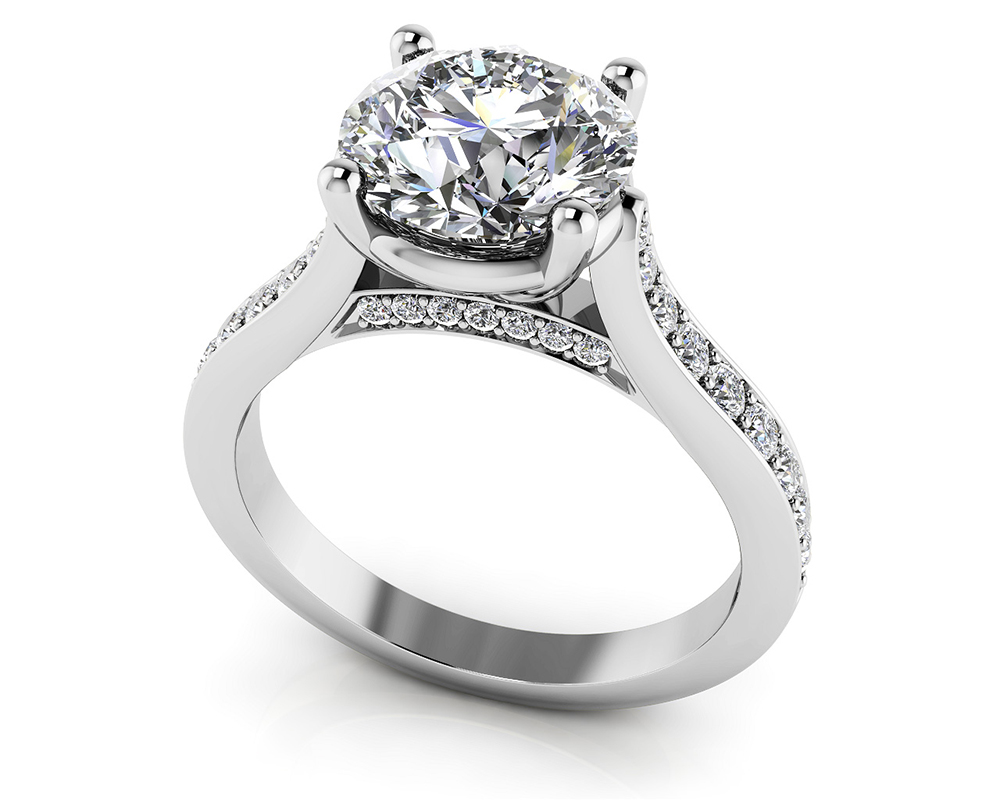 You must be thinking about the reliability of the wedding ring which you will buy from an online diamond store. Here is the surprise! Now, many stores offer GIA loose rings for you to make you feel comfortable while purchasing a diamond online. Below are the few 4 things you should know  before buying the perfect diamond wedding ring for your Miss right!
What Type Does She Prefer?
Before ordering online, you must know that it is not necessary she likes the same shape that you like. To get through this step, ask her best friend what type of diamond does she prefer? Or ask her friend to know her opinion about the types of diamond ring that she prefers. Usually, she wouldn't be having any idea that this question relates to you. Maybe she likes the heavy diamond on the ring or maybe she likes to keep it gentle. Maybe she likes a round, pear, princess, oval, marquise, cushion, emerald, Asscher, radiant or a heart shaped diamond?
Find Out Her Finger Size:
This is one of the most difficult step. Finding the right size might explode your surprise. So to keep it a surprise, you must steal her old ring. Just get some ring that you know she would never notice is gone. Just draw the inner area of the diamond on a piece of paper and you can check it online through different wedding ring online size charts. You may also ask her friends to get the size of her ring for you by playing the game of exchanging the rings for one day.
Wedding Ring Online Store:
Buying a diamond ring is a hectic task and buying it online is a bit more difficult when it comes to finding a reliable store for it. Here the GIA-certified diamonds help a lot. If you don't want to go for such procedures, then ask people on social media. Join several online diamond Facebook groups and pages and ask people over there about the best and most reliable online diamond ring store.
Select The Best Place To Propose:
After all these steps, this is the final and one of the most important step. You don't want to disappoint her by gifting her a diamond ring in some cheap restaurant. A nice and quiet restaurant would do a great job. Another option is to invite her to her most favorite restaurant or the restaurant where she wants to visit. Both things will take her to the clouds!